SHOT Show 2013 is underway and I thought I would share a few thoughts from todays range day. First and foremost…. it was cold. I know, as the yanks would tell me.. "you're Canadian, you should be used to the cooler temperatures". But I was under the distinct impression I was leaving Canada for the warmer desert climates Vegas has to offer! Thankfully, I never travel without a toque which abated hypothermia in conjunction with a thin t-shirt and my Arcteryx Gamma Hoody. If it wasn't so windy, I'm sure people would be quite comfortable, but as it stood even the show famous for scantly clad booth models were now seen sporting scarves and down jackets. One booth even pulled out at water they had sitting in the shade for the last hour to marvel at the fact it was now frozen solid!
Enough meandering, lets get to the goods. I will be posting a small sampling of some items that caught my interest. I did my best to take detailed notes, but without gloves the pen and paper was quickly forgone for audio recordings, and memory when the line was too loud to record. I will attempt to provide details adequately, but with the aforementioned issues I wont be offended if further details are requested.
In this post, I want to detail the one item that excited me the most from today. The folks from Tracking Point were there to show off their new toys. For those that haven't heard or Tracking point, they tout their system as the "worlds first precision guided firearm". Think fighter jet tracking sighting systems slapped onto a rifle. Essentially, there user lines up the scope with the desired target and presses a small red button in front of the trigger to set a lock on the target. A small red box will appear in the exact spot you selected and will remain on target event when the cross hairs move. The use then squeezes the trigger to find the black cross hairs turn red. Once the red cross hairs are placed over the pre-selected target, the rifle will fire itself (provided of course the user is still applying pressure to the trigger). Slick? You had better believe it. We were told that the precision guided firearm will calculate the distance, temperature, barometric pressure, spin drift, cant and inclination with the only variable being wind which the user selects and punches into their ipad mini which communicated directly with the scope to make the appropriate adjustments.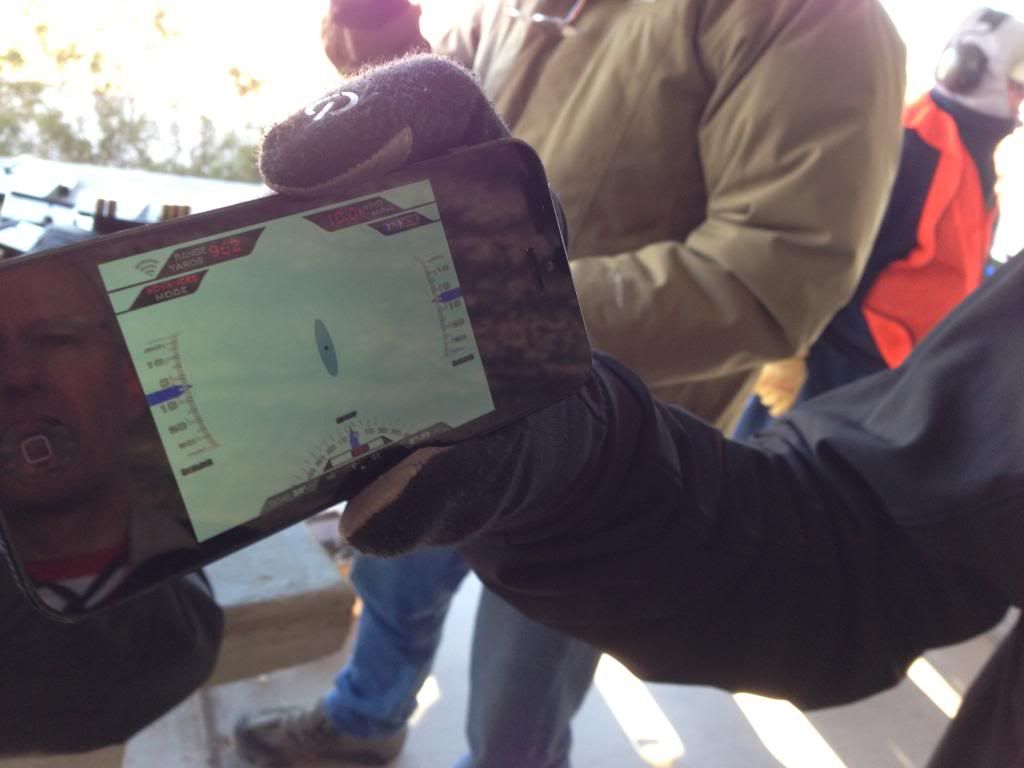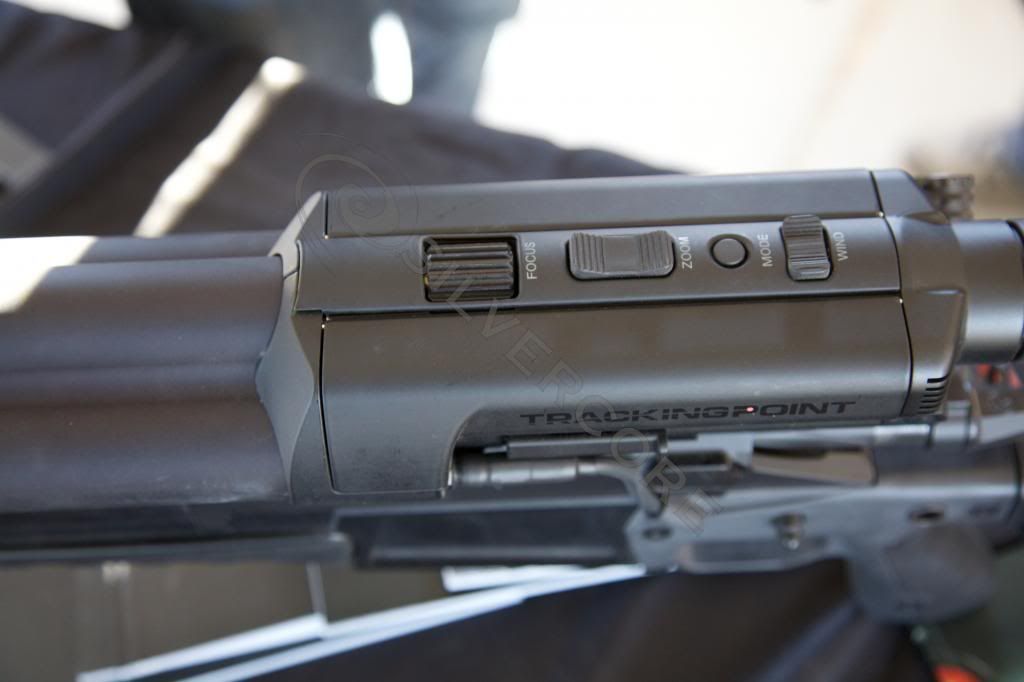 The Ipad (or Ipod / Iphone) will also serve as a real time heads up display showing exactly what the scope sees. You can even record your shots! One fellow pulled up his Iphone and showed a clip he took a couple of weeks earlier on his recent elk hunt. With real time video capture, gone are they days of wishing you could convince friends of accusingly exaggerated claims of shots made.
We were told that during field tests, the system was capable of tracking targets moving up to 10 mph.
I did not ask, and still wonder if / how the system calculates the rifles movement when re-acquiring the target but was told that PGF doesn't guarantee accuracy, but it does greatly reduce all other variables. With a price point between $17,000 – $22,000 depending on model don't expect these units to be flooding the market, but do keep an eye on Tracking Point as I have a feeling that we will be seeing some very interesting and innovative things from this company.
More to come…
Dan Rheaume
Active Sportman
Chief Correspondent
4434 total views, 2 today